Reid Coolsaet to Headline Annual Award Celebration
– Evening to be hosted by Triathlon Magazine Canada's Kevin Mackinnon  –
November 2, 2017 – Triathlon Ontario, the recognized Provincial governing body of Multisport in Ontario, announced Reid Coolsaet, 2012 and 2016 Canadian Olympic marathoner, will be the headline speaker at its 2017 annual awards. Triathlon Magazine Canada's Kevin Mackinnon is set to host the December 2nd evening at Celebration Hall, McMaster University.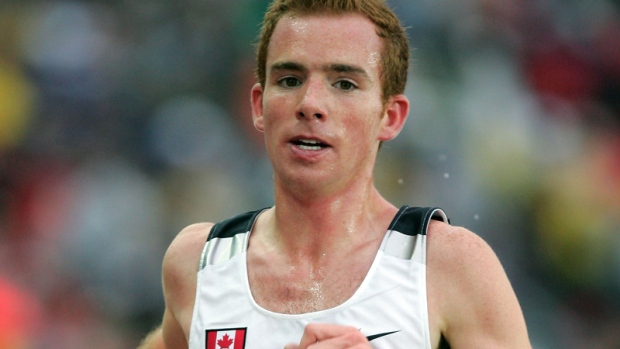 Reid is the second fastest Canadian marathoner of all-time, having run 2:10:28 at the 2015 Berlin Marathon. He represented Canada at the 2012 and 2016 Olympics and at two World Championships. Born and raised in Hamilton, Reid went on to compete at the University of Guelph under his current coach Dave Scott-Thomas where he was a six-time All-Canadian.
Reid has since won 14 Canadian titles from the 5,000m to the marathon. He currently lives in Hamilton and trains with the Speed River track and field club in Guelph. For the past 6 years Reid has trained in Iten, Kenya during the winter.
The awards night begins with a social hour at 5:30 followed by dinner at 6:30. The evening will include recognizing Triathlon Ontario's award winners and champions, Reid's special guest speaking followed by a Q&A session with Triathlon Magazine Canada's own Kevin Mackinnon. Triathlon Ontario will also be making a special presentation to the 2017 Canada Summer Games team in recognition of their historic result this summer.
Personal Best Tri Clinic
The biggest one day tri clinic in Canada is back at McMaster on December 2nd. Whether you are coming for the Subaru Series breakfast, MultiSport Canada lunch, the Triathlon Ontario dinner or just interested in being a part of one of the biggest triathlon days ever, check out the Personal Best Triathlon Clinic.
Participants can pick and choose what sessions they want to take in or attend the full day. The line up is a who's who of great athletes and coaches and there is something for everyone.

​About Triathlon Ontario
Triathlon Ontario is a non-profit organization that is the recognized Provincial Governing Body for Multisport in the province of Ontario.
Our mission is to provide leadership and governance for the development of a safe and fair environment for Multisport in Ontario. Triathlon Ontario oversees the sanctioning of races and clubs and undertakes a number of duties and responsibilities on behalf of athletes at every level, coaches, clubs, officials and race directors to ensure the growth and development of the sport in a fun and safe way.
For more information please visit:
Follow us on Twitter: @TriOntario
Like us on Facebook: facebook.com/TriathlonOntario