McMaster University the Place to be on Dec. 2nd
– Largest tri clinic in Canada, Subaru Series breakfast, MultiSport Canada lunch & Triathlon Ontario awards dinner feat. guest speaker Reid Coolsaet –
Have you gotten your tickets yet for the biggest triathlon day of the year?
Here is what is happening at McMaster University on Dec 2: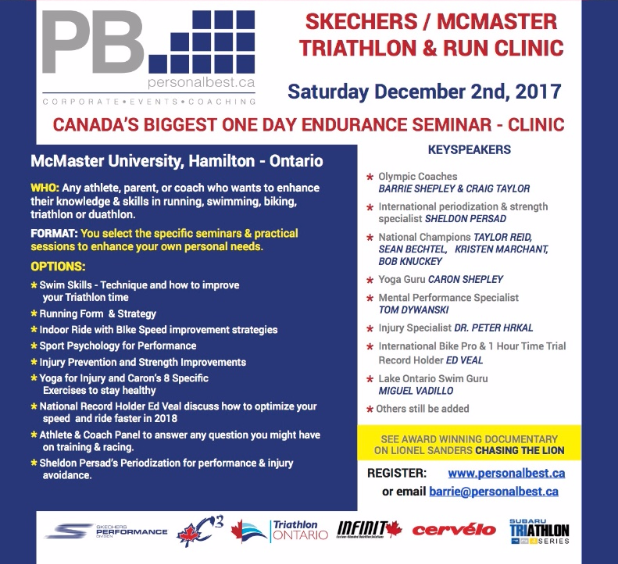 Dec 9th Indoor Provincial Series
The indoor season kicks off with the first of three series races starting on Dec.9th at the Toronto Pan Am Centre from 4-8pm.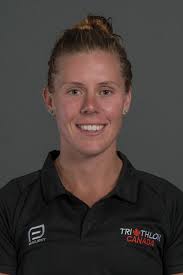 Recently announced 2018 Commonwealth Games team member Dominika Jamnicky will be competing and handing out awards at the end of the day.
This is a great way to do your first triathlon, break up your mundane training or compete against the best!
​About Triathlon Ontario
Triathlon Ontario is a non-profit organization that is the recognized Provincial Governing Body for Multisport in the province of Ontario.
Our mission is to provide leadership and governance for the development of a safe and fair environment for Multisport in Ontario. Triathlon Ontario oversees the sanctioning of races and clubs and undertakes a number of duties and responsibilities on behalf of athletes at every level, coaches, clubs, officials and race directors to ensure the growth and development of the sport in a fun and safe way.
For more information please visit:
Follow us on Twitter: @TriOntario
Like us on Facebook: facebook.com/TriathlonOntario